LEADERSHIP

Rev. Steven Meadows, Pastor
Rev. Steve is a native West Virginian, having grown up in Shady Spring, West Virginia. He attended Beckley College, Concord College, Athens, WV, and graduated with a BA from West Virginia University. He received a Master of Divinity from United Theological Seminary, Dayton, Ohio. Rev. Steve is an Ordained Elder of the United Methodist Church and has served as pastor at Rock Creek Charge and Meadow Bridge Charge, served as Associate Pastor at Suncrest United Methodist Church, Pastor at Gateway United Methodist Church. He began serving as pastor at FUMC, July, 2010. Rev. Steve is married to Martha and they have one married adult son.

Valarie Huffman, Choral Director
Dr. Valarie (Val) Huffman joined the staff of First United Methodist Church in the spring of 2011. She is currently the Director of Bands and Associate Professor of Music at Fairmont State University in Fairmont, West Virginia. She has degrees from Fairmont State College, Ohio University and the University of Missouri-Kansas City Conservatory of Music. At First Church, Val is responsible for the music program of the church where she directs the Chancel Choir and works with the youth for special musical events or worship services. Val is a native of Morgantown, West Virginia, and currently resides in Fairmont.

Janet Chandler, Administrative Assistant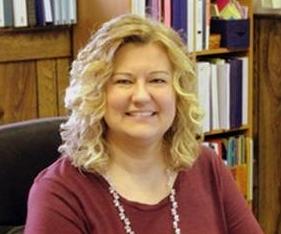 Renee Warner, Ministry Assistant, Pianist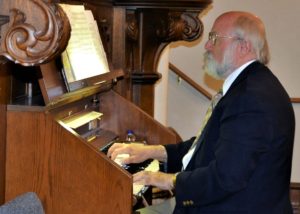 Daniel Martin, Organist
Tom Bacorn, Custodian/Maintenance

FUMC Mission & Vision
• Mission of the United Methodist Church is to make disciples of Jesus Christ for the transformation of the world
(The Book of Discipline of the United Methodist Church, paragraph 120-124, pages 87-89).
THE MISSION OF FIRST UNITED METHODIST CHURCH
The mission of First Church United Methodist is to grow disciples of Jesus Christ for the transformation of Buckhannon, the surrounding areas, and the world.
Worshiping and praising God together
Growing together in Christian faith
Leading others to Jesus Christ
Loving and serving others in Jesus' name
THE VISION OF FIRST CHURCH UNITED METHODIST
Our vision is to lift up Jesus Christ in Buckhannon so that:
Every person throughout Buckhannon and the surrounding areas, and the world will know Jesus Christ as Lord and Savior
Each believer's gifts will be discovered, developed, and deployed.
We will continue to be a faithful, vital, Spirit-called, Spirit-filled, and Spirit-led church